The Last of Us: i protagonisti e le ambientazioni di gioco in tre artwork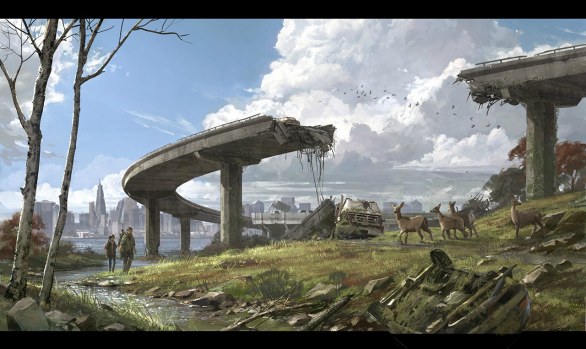 Nell'ondata di dichiarazioni, voci di corridoio e dettagli relativi a The Last of Us dopo l'annuncio di sabato scorso durante i VGA 2011, emergono via internet i primi tre artwork di questa esclusiva per PS3 targata Naughty Dog.
Consultando la galleria sottostante, potrete dare uno sguardo ai disegni preparatori di The Last of Us che immortalano alcune situazioni nelle quali si troveranno i due protagonisti Joel ed Ellie. In particolare possiamo vedere uno scorcio delle ambientazioni di gioco post apocalittiche che ricordano molto da vicino le scenografie di pellicole cinematografiche quali Io sono Leggenda e 28 giorni dopo.
Ricordiamo che, oltre ai tre artwork presenti di seguito, sulle nostre pagine potete vedere anche il trailer di debutto e le prime immagini ufficiali di The Last of Us distribuite nei giorni scorsi da Naughty Dog.
via | TheSixthAxis