Yakuza: Dead Souls - trailer di lancio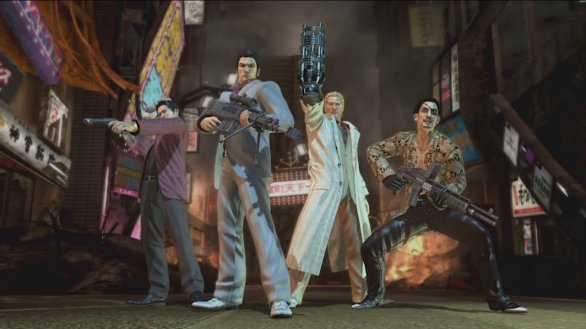 Come abbiamo avuto modo di vedere ieri nel nostro post settimanale sulle nuove uscite, Yakuza: Dead Souls è ormai in dirittura d'arrivo anche in Europa, dove il titolo targato Sega arriva con quasi un anno di ritardo rispetto al mercato giapponese. Ricordiamo infatti che in terra nipponica il gioco è già approdato col nome di Yakuza: Of The End.
Per festeggiare l'uscita in Occidente, programmata per il 16 marzo, è stato pubblicato sulla rete il trailer di lancio del gioco, che andrà a costituire un notevole cambiamento nelle meccaniche classiche della serie Yakuza, visto che ci metterà nel bel mezzo di un'invasione di zombie in quel di Kamurocho. Unica piattaforma prevista: PlayStation 3.
Via | vg247