The Elder Scrolls V: Skyrim - l'espansione "Dawnguard" terrorizza tutti in immagini e video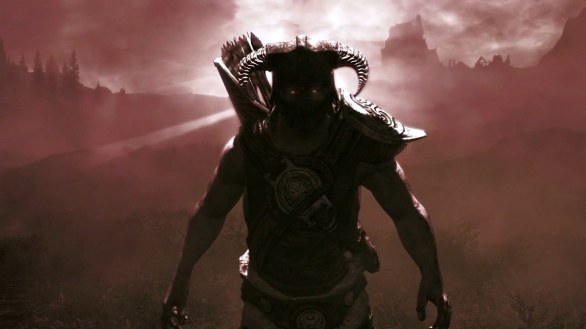 In partenza per l'E3 losangeliano, i ragazzi di Bethesda mandano in brodo di giuggiole gli appassionati di The Elder Scrolls V: Skyrim pubblicando il primo video di gioco del contenuto aggiuntivo, o meglio, dell'espansione Dawnguard.
Dal filmato di presentazione e dalle scene immortalate nell'apposita galleria, Dawnguard sembra mostrare il lato più cupo e terrorizzante del culto daedrico che permea la cultura dei popoli nordici di Skyrim: lontane anni luce dalle accese e infernali lande dell'Oblivion visitate nel precedente capitolo della saga, le funeree ambientazioni di Dawnguard strapperanno il buon Dovahkiin dalla dimensione dei viventi per catapultarlo in un oblio dominato da vampiri, fantasmi e creature immonde da affrontare con l'ausilio di nuove armi, ivi compresa una simpatica balestra in grado di lanciare dardi imbevuti di acqua santa.
Dawnguard sarà disponibile in estate in esclusiva temporale su Xbox 360 al prezzo di 1600 Punti Microsoft: l'espansione, di conseguenza, arriverà su PC e PS3 nei mesi successivi.
The Elder Scrolls V: Skyrim - Dawnguard - galleria immagini