[E3 2012] Call of Duty: Black Ops 2 - nuove immagini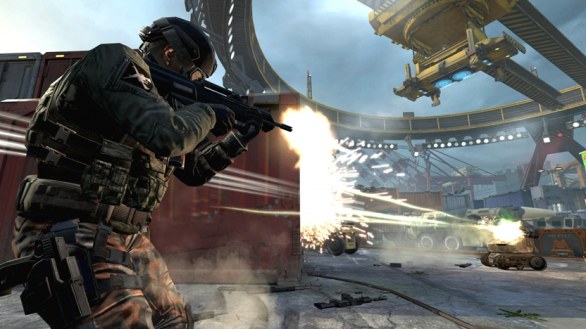 Presentato in una lunga dimostrazione live durante la conferenza Microsoft dell'E3 2012, Call of Duty: Black Ops 2 torna sulle nostre pagine con 4 nuove immagini.
Questi inediti fotogrammi ci offrono ancora una volta qualche assaggio della nuova ambientazione futuristica che Activison e Treyarch hanno scelto per rinnovare la serie. Per chi non lo sapesse, Call of Duty: Black Ops 2 si svolge nel 2025 durante una ipotetica Guerra Fredda tra Stati Uniti e Cina combattuta a suon di armi altamente tecnologiche.
Strettamente legato agli eventi di Black Ops, questo nuovo capitolo vede come protagonista il figlio di Mason durante le fasi ambientate nel futuro, mentre sarà possibile impersonare Mason "padre" per alcune missioni flashback svolte negli anni '80 in modo da svelare i retroscena del nuovo conflitto tra le due super potenze mondiali.
Lasciandovi alle immagini, ricordiamo che Call of Duty: Black Ops 2 sarà disponibile dal 13 novembre per PC, PS3 e Xbox 360. Per PS Vita è stato invece recentemente annunciato lo spin-off della serie intitolato Call of Duty: Black Ops Declassified e atteso entro il 2012. Maggiori dettagli sul gameplay e la trama arriveranno però in futuro.