Doom 3 BFG Edition: ecco prezzi e data d'arrivo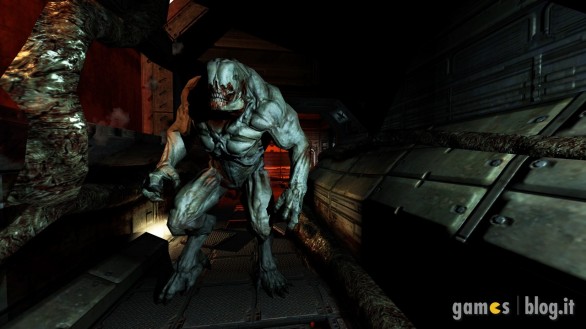 Bethesda ha annunciato prezzi e date di arrivo per Doom 3 BFG Edition, l'FPS horror sci-fi di Carmack del lontano 2004 che in occasione del suo ottavo compleanno viene ampliato, riveduto e rinfrescato nella grafica. Il gioco arriverà in Europa il 19 ottobre e costerà 39,99€ nelle versioni per Xbox 360 e per la prima volta anche PlayStation 3. Più economica la versione PC, che costerà 10€ in meno: 29,99€.
Nella nuova versione troveremo l'espansioni Resurrection of Evil, realizzata nel 2005 da Nerve Software e The Lost Mission, una storia composta da sette livelli nuovi di zecca. Questo va ad aggiungersi alle copie digitali del primo e secondo Doom, al supporto per il 3D stereoscopico, i display per realtà virtuale (!?), audio 5.1 e un nuovo sistema d'illuminazione.