Copertina e data per God of War: Chains of Olympus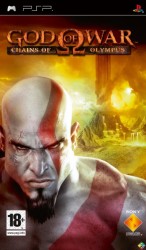 Per un God of War che ritarda, un altro che invece sembra finalmente in dirittura d'arrivo: Sony ha infatti pubblicato oggi l'immagine di copertina di Chains of Olympus per PSP, fissandone inoltre la data d'uscita al prossimo 26 marzo.
Dopo aver sopportato il ritardo del gioco, sembra quindi che finalmente potremo goderci la nuova avventura di Kratos sulla console portatile di Sony, all'interno della quale vengono descritti gli avvenimenti precedenti al primo God of War, quando cioè il protagonista del gioco era al servizio degli Dei.
Vi ricordo che il titolo è stato sviluppato da Ready at Dawn, già autori di Daxter e tra le cui fila si trovano ex membri di Naughty Dog e Blizzard Entertainment.