Frontlines: Fuel of War per PS3 definitivamente cancellato, addio anche a Juiced e Stuntman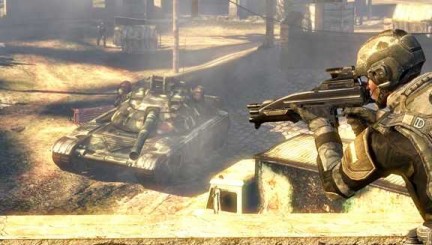 La versione PlayStation 3 di Frontlines: Fuel of War, che dopo un girotondo di voci di corridoio sembrava solo rinviata, è stata ufficialmente cancellata.
In un vortice di operazioni per il riassestamento finanziario, il publisher THQ ha detto addio per sempre anche ad altri giochi, nonché ad interi franchise. A salutare è la versione PS2 di Destroy all Humans: Big Willy Unleashed, due titoli non ancora annunciati per Xbox 360 e PS3, previsti per il 2010, e soprattutto le serie Juiced e Stuntman.
E' stato inoltre chiuso lo studio interno The Concrete Games, al lavoro su un ulteriore titolo non annunciato.