VGA 2012, le nomination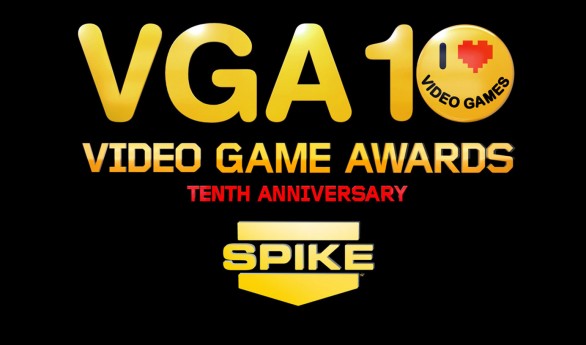 Arrivati alla loro decima edizione, i Video Game Awards (abbreviati in VGA) organizzati da Spike TV sono tra gli appuntamenti più importanti della stagione videoludica, soprattutto per quanto riguarda il riconoscimento del lavoro svolto dai vari sviluppatori presenti sul mercato. In vista dello show di premiazione che avrà luogo il 7 dicembre 2012 con la conduzione dell'attore Samuel L. Jackson, sono state diffuse le nomination dei VGA 2012.
Tra quelle per il Game of the Year ci sono naturalmente nomi noti, ma spicca comunque la presenza di Journey e The Walking Dead, candidati insieme ad Assassin's Creed III, Dishonored e Mass Effect 3.
Poche esclusive in giro tra i nomi in gara per i migliori titoli PlayStation 3 e Xbox 360, mentre al contrario Wii e Wii U possono vantare una rosa di candidati "propria", così come anche il mondo PC. Di seguito, l'elenco delle principali nomination, per le quali è possibile votare online. Fateci sapere che cosa ne pensate nei commenti.

Game of the Year
Assassin's Creed III
Dishonored
Journey
Mass Effect 3
The Walking Dead
Miglior gioco PS3
Assassin's Creed III
Dishonored
Borderlands 2
Journey
Miglior gioco Xbox 360
Assassin's Creed III
Dishonored
Borderlands 2
Halo 4
Miglior gioco Wii-Wii U
New Super Mario Bros. U
The Last Story
Xenoblade Chronicles
Zombiu
Miglior gioco PC
Diablo III
Guild Wars 2
Torchlight II
X-COM: Enemy Unknown
Studio of the Year
343 Industries
Arkane Studios
Gearbox Software
Telltale Games
Miglior gioco scaricabile
Fez
Journey
Sound Shapes
The Walking Dead
Miglior shooter
Borderlands 2
Call of Duty: Black Ops 2
Halo 4
Max Payne 3
Miglior gioco Handheld/Mobile
Gravity Rush
LittleBigPlanet PS Vita
New Super Mario Bros. 2
Sound Shapes
Gioco più atteso
BioShock Infinite
Grand Theft Auto V
South Park: The Stick of Truth
The Last of Us
Tomb Raider