The Last of Us: immagini, video e informazioni sul personaggio di Tess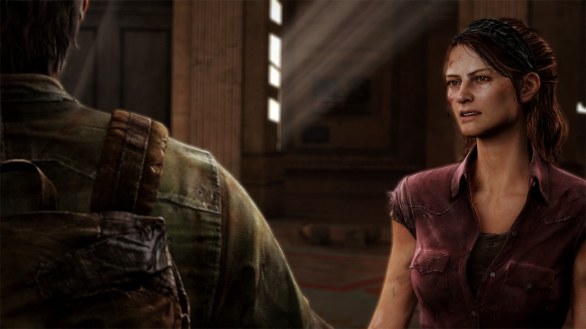 Di ritorno dai VGA 2012, i ragazzi di Naughty Dog fanno un salto nella redazione del PlayStation Blog a stelle e strisce per offrirci un ricco approfondimento multimediale su Tess, la compagna di Joel già intravista nel fimato di The Last of Us mandato in onda durante l'ultima cerimonia dei Video Game Awards.
Dotata di una forte personalità, di una straordinaria intelligenza e di uno spiccato acume, la dolce metà del protagonista viene dipinta dagli sviluppatori di Santa Monica come una delle figure centrali del canovaccio narrativo, prova ne sia la scelta di Annie Wersching (attrice famosa per la partecipazione alla serie televisiva culto 24) per le scene in cinematica immortalate nel video di motion capture che potrete ammirare subito dopo il salto.
The Last of Us: galleria immagini
Pur offrendoci questo importante preambolo narrativo condito dalle immagini che trovate in galleria, i Naughty Dog non chiariscono il ruolo di Tess all'interno del rapporto di reciproca e simbiotica dipendenza che andrà instaurandosi nel corso dell'avventura tra il suo compagno Joel e la piccola Ellie, la coprotagonista della trama che, lo ricordiamo, vedrà i due intraprendere un pericoloso viaggio negli Stati Uniti post-apocalisse che li porterà fuori dalla zona di quarantena di Boston fino all'area militarizzata di Pittsburgh.
La commercializzazione di The Last of Us è prevista per il 7 maggio 2013 in esclusiva assoluta su PlayStation 3.