BioShock: Ultimate Rapture Edition ha una data americana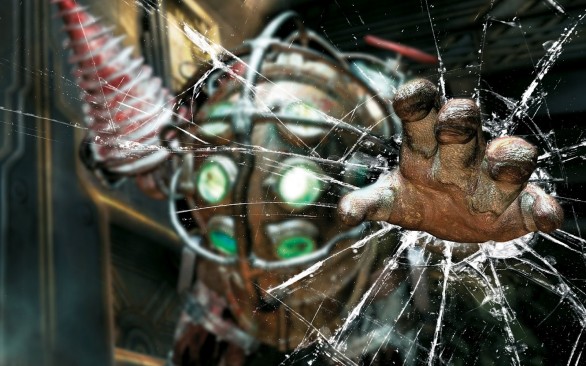 BioShock: Ultimate Rapture Edition è una raccolta che comprende il primo BioShock, BioShock 2, tutti i contenuti aggiuntivi di entrambi i giochi e diverso materiale inedito. 2K Games ha fissato la data di uscita americana per il 14 gennaio su PlayStation 3 e Xbox 360, al prezzo di 29,99$. Data e prezzo per l'Europa verranno comunicati quanto prima dal publisher.
Oltre ai contenuti già disponibili, la raccolta aggiungerà il "Museum of Orphaned Concepts", ovverosia un vero e proprio museo virtuale dove sarà possibile visionare concept-art inediti del primo BioShock, nonché quattro nuovi plasmidi e tonici (Sonic Boom, EVE Saver, Vending Expert and Machine Buster) sempre per il capitolo originale della saga. Dopo la pausa troverete l'elenco completo del contenuto aggiuntivo.
Add-on in bundle con BioShock: Ultimate Rapture Edition:

Museum of Orphaned Concepts


Plasmids Pack (poteri aggiuntivi per BioShock)


Challenge Rooms Pack (il DLC che prima era uscito solo su PS3)


Sinclair Solutions Tester (per il multiplayer di BioShock 2)


Rapture Metro (sei mappe aggiuntive per il multiplayer di BS2)


The Protector Trials (per il single player di BS2)


Minerva's Den (anche questo per il solo BS2)


Un set di adesivi da collezione tratti da BioShock Infinite
Insomma, ci pare una bella occasione per tutti coloro che ancora non avessero giocato a questi due titoloni, soprattutto al primo BioShock: un vero capolavoro che personalmente ho completato due volte su Xbox 360 e una volta su PC (tanto per gradire).