Sleeping Dogs: dettagli sul nuovo DLC "Year of the Snake"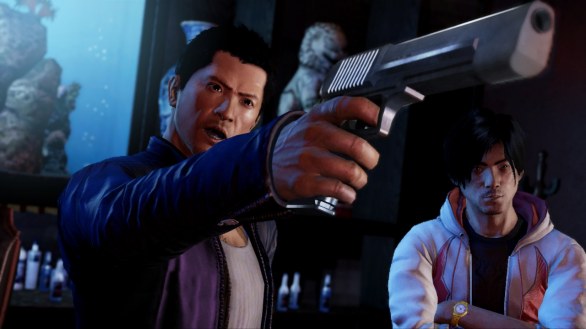 Square Enix ha confermato l'uscita di Year of the Snake, il prossimo contenuto aggiuntivo scaricabile per il suo recente gioco d'azione "in stile GTA" Sleeping Dogs, di cui vi ricordiamo essere pronti già sei mesi di DLC fin da prima dell'uscita nei negozi.
In Year of The Snake ritroveremo Wei Shen che torna nel dipartimento di polizia di Hong Kong per affrontare una serie di missioni ambientate cronologicamente subito dopo la fine del gioco principale. Shen dovrà vedersela con una sorta di setta oscura, il Cult of the Snake, i cui adepti, credendo di salvare l'anima degli abitanti della città, commettono i crimini più efferati. Saranno presenti nuove armi, nuovi vestiti e nuove abilità.
Fra i DLC già usciti o annunciati ricordiamo The Zodiac Tournament e Nightmare in Northpoint.
Nella nostra recensione di Sleeping Dogs, Michele aveva decretato che «Pur senza prodursi in slanci di originalità capaci di lasciare il segno nell'agguerrita dimensione degli action sandbox e nei cuori dei tanti appassionati di titoli "alla GTA", Sleeping Dogs risulta essere comunque un titolo più che mai solido che riesce a divertire senza però mai raggiungere in nessun ambito le vette qualitative delle soluzioni concorrenti, se non per la caratterizzazione artistica dei personaggi secondari e per lo splendido affresco offerto dalla città.»
via | CVG