iPhone: in arrivo anche SimCity e The Sims 3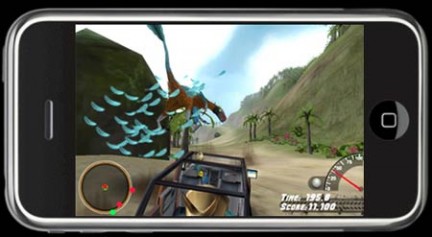 La nuova sfida intrapresa da Apple sul fronte videogiochi sembra farsi sempre più seria e consistente: difatti, Electronic Arts ha annunciato il rilascio di SimCity e The Sims 3 anche su iPhone.
A questo punto i titoli EA che di cui potrà disporre il portatile di casa Apple consta di ben dieci titoli, che, oltre ai due appena citati, saranno: Yahtzee Adventure, EA Mini Golf, Lemonade Tycoon, Mahjong, Monopoly: Here and Now, Tiger Woods PGA Tour 09, Need for Speed Undercover e Spore Origins.
In molti sanno quanto, da qualche anno a questa parte, il mercato delle console portatili abbia incrementato il proprio volume d'affari e il fatto che un colosso quale Apple abbia imboccato tale strada la dice lunga riguardo i risvolti che questo specifico settore potrà registrare nell'immediato futuro.
via | 1UP