I migliori 10 giochi del 2008 secondo Time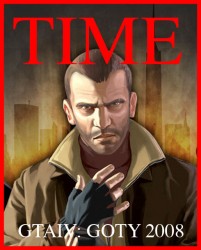 E' Grand Theft Auto IV il miglior gioco del 2008 secondo la celebre rivista Time, che ha stilato la sua personale classifica dei 10 migliori titoli visti in quest'anno che sta per finire.
Sorprendono l'assenza di titoloni come Fallout 3 o Metal Gear Solid 4: Guns of the Patriots e la seconda posizione di Braid, certamente molto valido ma forse un po' troppo in alto. Terzo posto per LittleBigPlanet.
La classifica completa dopo la pausa.








Hunted Forever


Fieldrunners


via | Time Magazine