Grand Theft Auto V: presto sarà svelata la copertina ufficiale
Dopo averci mostrato una ricca serie di nuove immagini di gioco, sembra che i ragazzi di Rockstar Games si stiano preparando a rivelare finalmente la copertina ufficiale di Grand Theft Auto V.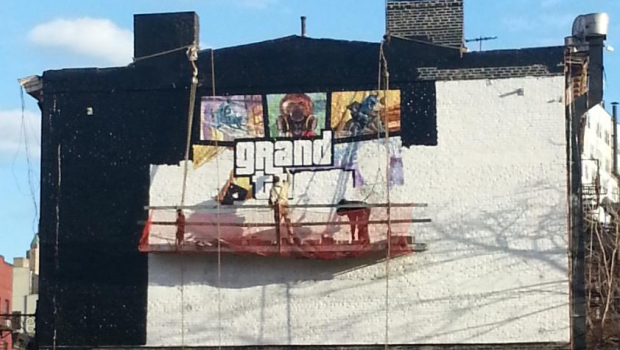 Nelle ultime ore è infatti emersa in rete una foto che vede la fase iniziale di alcuni lavori su una parete di un edificio, la quale dovrebbe ospitare, in base allo stile Rockstar, l'immagine della copertina che sarà utilizzata per il gioco. Stando infatti a quello che è possibile vedere dalla fotografia e ai passati boxart della serie Grand Theft Auto, molto presto potremo vedere la nuova cover di Grand Theft Auto V.
Continua dopo la pausa.
GTA V è il primo titolo che da subito permetterà di vivere le intense vite di tre distinti criminali. In Grand Theft Auto IV, per esempio, era possibile interpretare Niko Bellic da subito e le storie parallele di altri due personaggi solo attraverso i DLC pubblicati in seguito (The Lost and Damned e The Ballad of Gay Tony, disponibili anche nel pacchetto unico Episodes from Liberty City) .
In attesa di scoprire la nuova copertina del gioco, ricordiamo che il gioco è previsto per il 17 settembre 2013 su PlayStation 3 e Xbox 360, con altre versioni in arrivo nei mesi successivi.