Resonance of Fate a gennaio in Giappone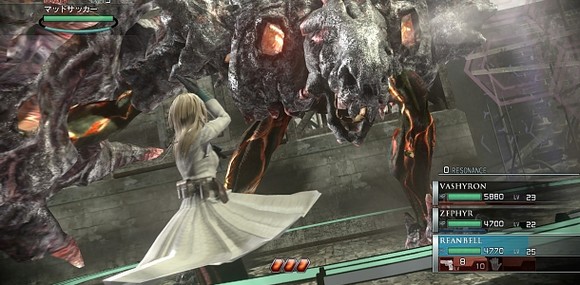 Resonance of Fate, titolo nato dalla collaborazione tra tri-Ace e SEGA, dispone adesso di una data d'uscita inerente al Giappone. A rivelarcelo è Famitsu, che ne fissa il rilascio per il 28 gennaio 2010 - invece del generico "inverno 2009" di cui si era parlato qualche tempo fa.
Per quanto riguarda noi da vicino, Resonance of Fate (meglio conosciuto anche come End of Eternity) dovrebbe raggiungere gli scaffali occidentali durante la prossima primavera. In ogni caso avremo sicuramente modo di reperire maggiori informazioni già prima, in virtù di questo rilascio nipponico.
A noi non resta che lasciarvi (dopo la pausa) all'ultimo video presentato in occasione del Tokyo Game Show e ad un altro relativo al gameplay, non prima di avervi ricordato che Resonance of Fate uscirà su PlayStation 3 e Xbox 360.
via | Siliconera