Golden Joystick Awards 2014 - ecco l'elenco dei vincitori
Chi si sarà mai aggiudicato l'ambito joystick dorato?
L'ultima edizione dei Golden Joystick Awards ha appena avuto luogo in quel di Londra e i curatori dell'importante kermesse videoludica inglese, come da tradizione, hanno assegnato i loro controller dorati ai titoli e alle personalità del settore che si sono maggiormente distinte nel corso dell'anno che sta per volgere al termine.
Così come possiamo scoprire sfogliando la lista dei vincitori o rivivendo le emozioni dell'evento con il replay dello streaming su Twitch, i voti assegnati in queste settimane degli appassionati di videogiochi di mezzo mondo hanno permesso agli sviluppatori giapponesi di From Software di alzare al cielo l'ambita statuetta del miglior gioco dell'anno grazie al lavoro svolto da questi ultimi con il capolavoro ruolistico di Dark Souls II (e, aggiungiamo noi, con le altrettanto importanti espansioni della Lost Crowns Trilogy).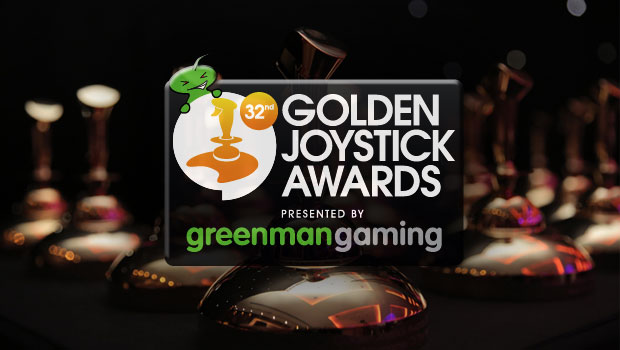 Non meno importanti dei risultati raggiunti dai From Software sono poi i successi conseguiti da Ubisoft con Assassin's Creed IV Black Flag (miglior grafica, miglior audio e miglior casa di sviluppo) e dai Naughty Dog con l'espansione Left Behind di The Last of Us (miglior momento di gioco e miglior narrazione).
Sul fronte delle "star" del 2014, invece, i premi più ambiti per gli attori principali dell'industria videoludica sono andati a Gabe Newell (Migliore Piattaforma dell'Anno a Steam), a Hideo Kojima (Premio alla Carriera) e a PewDiePie (Personalità Videoludica dell'Anno), ai quali vi lasciamo nel terzetto di video di ringraziamento che seguono la lista al gran completo dei premi assegnati durante i Golden Joystick Awards 2014.
Gioco più Originale - DayZ
Miglior Gioco Online - Hearthstone: Heroes of Warcraft
Miglior Narrazione - The Last of Us: Left Behind
Miglior Visual Design - Assassin's Creed IV: Black Flag
Miglior Audio - Assassin's Creed IV: Black Flag
Premio "Most Wanted" per il gioco più atteso dalla community di Playfire - Rust
Miglior Multiplayer - Battlefield 4
Miglior videogioco Indie - DayZ
Innovazione Hardware dell'anno - Oculus Rift DK2
Miglior momento di gioco - The Last of Us: Left Behind - "Il Bacio"
Miglior gioco per Console Portatili - Pokemon X & Y
Miglior gioco Mobile - Hearthstone: Heroes of Warcraft
Premio "Most Wanted" per il gioco più atteso - The Witcher III: Wild Hunt
Personalità Videoludica dell'Anno - PewDiePie
Miglior Software House - Ubisoft Montreal
Migliore Piattaforma - Steam
Premio alla Carriera - Hideo Kojima
Gioco dell'Anno - Dark Souls II
via | CVG