[GamesCom 2011] Need For Speed: The Run - immagini e video su un inseguimento in montagna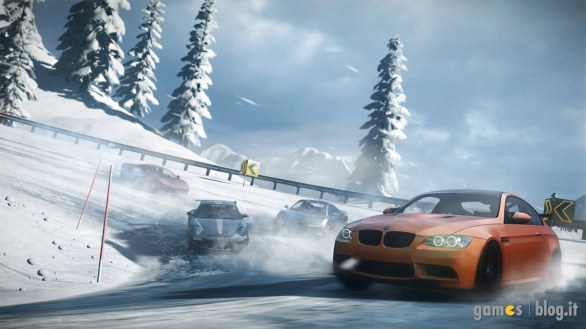 Smaltiamo la mole spropositata di notizie proveniente dalla recente GamesCom 2011 con le immagini e il video di gioco di Need for Speed: The Run mostrati in quel di Colonia dagli esperti sviluppatori canadesi di EA Black Box.
Differentemente dalla struttura sandbox delle corse di NFS Hot Pursuit, in questo The Run dovremo imbarcarci in una vera e propria maratona illegale che da San Francisco a New York terrà impegnati i possessori meno disciplinati dei bolidi più veloci del mondo in una serie di tappe inframmezzate di quando in quando dall'incontro con le forze di polizia locali che, all'occorrenza, saranno persino in grado di obbligarci a scendere dalla nostra vettura per scappare a piedi e rintracciare un altro mezzo di trasporto prima di ricevere un bel doppio braccialetto di metallo in regalo dalle autorità.
Need for Speed: The Run comincierà a correre su PC, X360,Wii, PS3 e su tutte le altre piattaforme da gioco di questa dimensione spaziotemporale a partire dal prossimo 18 ottobre.
Need For Speed: The Run - galleria immagini