Battlefield Premium: il programma Elite di Battlefield 3 debutterà all'E3 - nuovi dettagli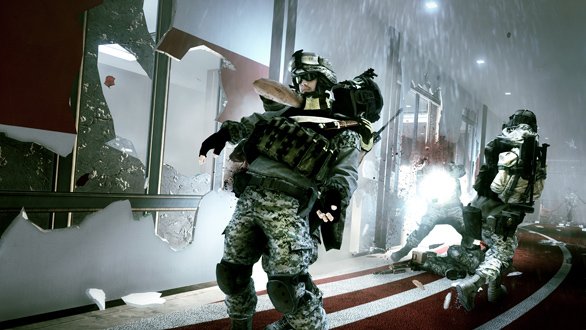 In un modo del tutto analogo al servizio Elite di Call of Duty, anche Battlefield 3 godrà presto di un programma elitario chiamato Premium che permetterà allo zoccolo duro dei giocatori di accedere a una valanga di contenuti aggiuntivi prioritari, previa esborso di 35 sterline, poco meno di 45€.
Le novità che andremo a trovare nel gioco comprendono e comprenderanno tutti i contenuti dei DLC attuali, imminenti e futuri. Tanto per quantificare, EA parla di 20 mappe, 20 nuove armi, oltre 10 veicoli, 4 nuove modalità di gioco, oltre 30 assegnazioni, 20 dog tags oltre ai classici benefici Premium, come skin, camo e accesso prioritario ai DLC.
Numeri che oltre a comprendere il materiale dei due DLC già pubblicati (Back to Karkand e Close Quarters) tengono conto anche dell'imminente Close Quarters previsto a giugno, Aftermarth previsto a fine anno ed End Game, quello previsto a 2013 inoltrato.
Maggiori dettagli -- e presumibilmente una data precisa d'arrivo -- su Battlefield Premium verranno srotolati nei prossimi giorni, precisamente il 4 giugno nella conferenza d'apertura di EA all'E3 2012 di Los Angeles.