The Walking Dead di TellTale Games approda da domani su dispositivi iOS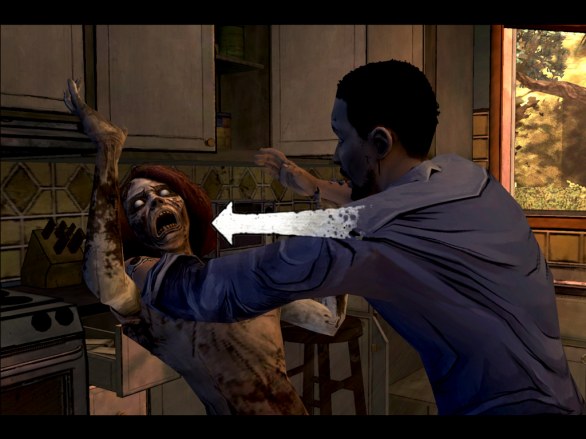 TellTale Games ha fornito nelle ultime ore maggiori dettagli relativi all'uscita di The Walking Dead per piattaforme iOS.
Da domani 26 luglio gli utenti di dispositivi mobili Apple potranno finalmente mettere le mani sul primo episodio della serie videoludica ispirata all'omonimo fumetto. La versione iOS di The Walking Dead manterrà la stessa esperienza di gioco offerta dalla versione casalinga con un riadattamento dei controlli di gioco mediante schermo touch screen. Potete vedere un esempio del gioco nelle prime immagini diffuse da TellTale Games presenti nella nostra galleria.
The Walking Dead: Episodio 1 sarà acquistabile su App Store al prezzo di 4,99$ (3,99€), mentre il pacchetto prenotazione relativo agli episodi dal 2 al 5 sarà disponibile al prezzo di 14,99$ (11,99€). Ricordiamo però che The Walking Dead per piattaforme iOS sarà compatibile solo con i seguenti modelli: iPad 2, il nuovo iPad, iPhone 4, iPhone 4S e iPod Touch di quarta generazione.
The Walking Dead: Episode 1 (iOS) - prime immagini
via | TouchArcade