Spike TV 2007 Videogame Award: i vincitori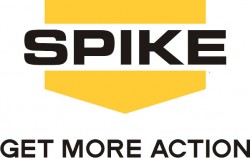 Spike TV ha decretato i vincitori del suo annuale Videogame Award. Anche in questo caso è stato BioShock a farla da padrone, piazzandosi al primo posto della classifica generale, di quella dei giochi per Xbox 360 e delle migliori colonne sonore originali.
Quasi scontate le vittorie di Mass Effect come miglior RPG e Crysis come migliore grafica. Call of Duty 4 vince il premio di migliore sparatutto e migliore gioco militare.
Piuttosto discutibile, invece, la vittoria di Ratchet & Clank Future: Tools of Destruction a sfavore di Uncharted: Drake's Fortune come miglior gioco PS3.
Dopo la pausa l'elenco completo dei vincitori
Game of the Year
BioShock
Studio of the Year
Harmonix
Best Shooter
Call of Duty 4: Modern Warfare
Best RPG
Mass Effect
Best Military Game
Call of Duty 4: Modern Warfare
Best Individual Sports Game
skate
Best Handheld Game
The Legend of Zelda: Phantom Hourglass
Best Graphics
Crysis
Best Game Based on a Movie or TV Show
The Simpsons Game
Best Rhythm Game
Rock Band
Best Driving Game
Colin McRae: DiRT
Best Action Game
Super Mario Galaxy
Best Team Sports Game
Madden NFL 08
Best Soundtrack
Rock Band
Breakthrough Technology
The Orange Box/ Portal
Best Xbox 360 Game
BioShock
Best Wii Game
Super Mario Galaxy

Best PS3 Game
Ratchet & Clank Future: Tools of Destruction
Best PC Game
The Orange Box
Best Original Score
BioShock
Best Multiplayer Game
Halo 3
Most Addictive Video game Fueled by Dew
Halo 3