God of War: Ascension - la beta multigiocatore sarà disponibile da gennaio per gli utenti PS Plus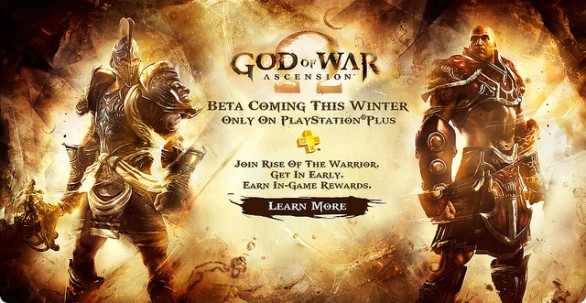 Disponibile da alcuni giorni per i velocissimi utenti che sono riusciti ad iscriversi sulla pagina dedicata, la beta multigiocatore di God of War: Ascension approderà entro la prima metà di gennaio anche per gli abbonati al servizio PlayStation Plus.
A comunicarlo è stata Sony nelle ultime ore, la quale ha finalmente fissato l'accesso alla fase di beta test dal 9 gennaio al giorno 21 dello stesso mese per gli utenti che hanno acquistato uno dei piani tariffari di PS Plus. Noi di Gamesblog stiamo attualmente testando questa inedita componente multigiocatore di God of War: Ascension e possiamo dirvi che l'accesso alla beta è veramente da non lasciare scappare.
Le modalità multiplayer del nuovo capitolo della serie God of War vantano infatti di un sistema di progressione dei personaggi e del loro equipaggiamento da battaglia che potrebbe rendere questa componente un'ottima alternativa alla campagna principale a singolo giocatore. Quindi, segnatevi la data sul calendario.
Continua dopo la pausa.
Chi è sprovvisto di abbonamento PlayStation Plus può però optare per la demo single player annunciata nella giornata di ieri come esclusiva per gli acquirenti del Blu-ray di Total Recall. La versione completa di God of War: Ascension approderà invece nei negozi dal 13 maggio 2013 come esclusiva PlayStation 3.